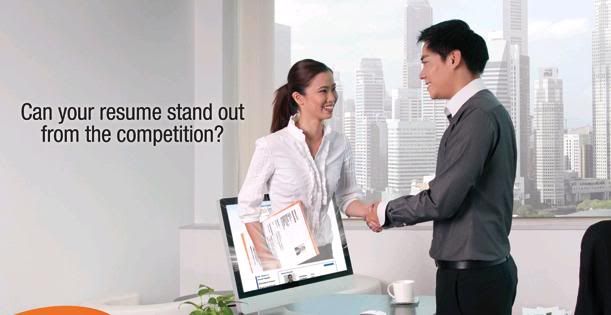 Remember this blogpost about Prevview.com?
I mentioned about participating in the Visume Contest, which is all about uploading your most interesting Visume (Video Resume), trying to impress your interviewers with what you have and what you can offer for a particular job.
Well, submission for uploading all the Visume has ended. It is now the time to vote for your favourite Visume!!
It's FREE voting, why not show our support to the brave participants?
PLEASE CLICK ON THE VOTING LINK below now!!
http://www.prevview.com/visumewars/index.php/user
By the way, if you have the time, you should really go through as many videos as you can! Who knows, you can get some tips from them and improve on your on cover letter and interviewing skills! *WINK*